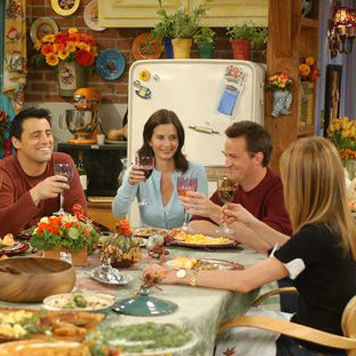 Are you preparing to enjoy a Thanksgiving feast? Perhaps you aren't even working the day before Thanksgiving, taking off an extra day to prepare.
Not to put a damper on the holiday, but it's worth remembering that while we are relaxing, others are working, and many would prefer to be working. In a poll Nexxt conducted last week, 49% of job seekers said they would be willing to work on Thanksgiving. Another 13% were already doing so. A sad sign of the times that, despite being several years into the recovery, a large number of people would forego a day spent with family and friends for an additional paycheck.
Will you be spending Thanksgiving with any of these job seekers? If so, keep in mind that they may put on a positive face even if their thoughts are elsewhere. And, as recruiters, are we giving thanks for the people that are looking for work?  Are we striving to truly understand the person behind the resume?  When candidates apply and interview for open positions within or through our organizations, are we putting ourselves in their shoes. . . thinking and appreciating the time, energy, personal scheduling logistics, the daycare arrangements and the fretting and stress that they're experiencing as they prepare to put on their best face for us and the hiring managers?  Are we making an effort to sincerely tell them thank you for investing part of their life to explore opportunities at our company, even if they're not a fit?
How do we help build the confidence of each and every candidate that we meet by being open, up-front, and honest with them?  Are we treating them in the same way that we want to be treated?  Even though we're in the driver's seat, we should strive always to maintain an attitude of gratitude, not only at Thanksgiving, but throughout the entire year.  We never know when we may be the candidate sitting on the other side of the desk.
Happy Thanksgiving.
Nexxt is a recruitment media company that uses today's most effective marketing tactics to reach the full spectrum of talent – from active to passive, and everything in between. Learn more about hiring with Nexxt.