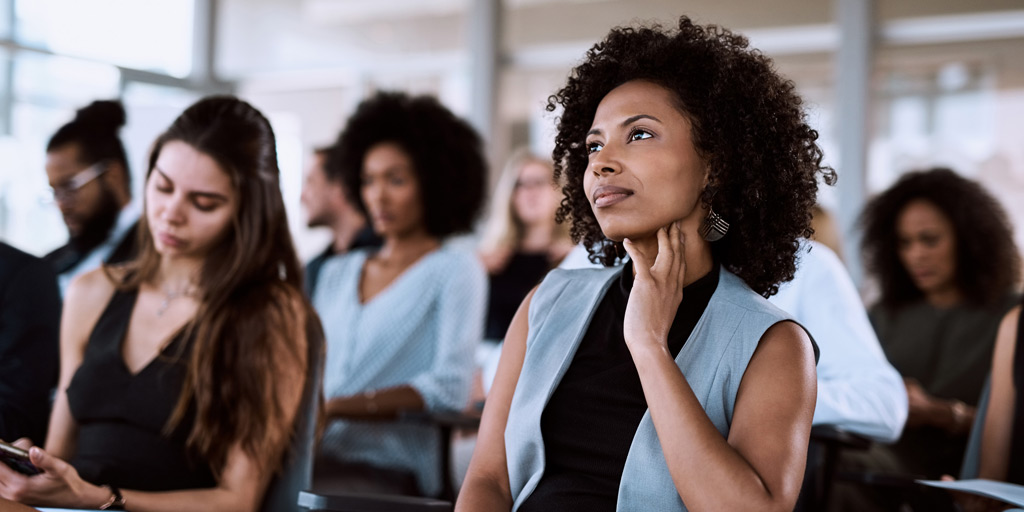 With a tight labor market, employers are searching for new and creative ways to not only attract talent, but also keep the talent they already have. While benefits like insurance, retirement funds, time off, and flexible schedules are all top of mind when it comes to reassessing benefits, one that employers often overlook is professional development. Is this a benefit worth considering or just another buzzword floating around out there on a few job postings?
Well, according to a recent study, companies that offer professional development have a 34% higher retention rate than companies that don't. Furthermore, a whopping 74% of professionals feel they aren't achieving their full potential due to lack of development opportunities. If you're a company that's trying to attract millennials to your office, you should know that 87% of them say that professional development is significant to them.
Worried about how offering professional development affects your budget? Don't. Employees who are offered development opportunities are 15% more engaged. Companies with engaged employees outperform companies without engaged employees by an astonishing 202%. In other words, not only will offering development opportunities help you gain and retain top talent, it will also help you get the most out of your (very engaged) workforce.
Alright, we've covered all the reasons why you should be offering professional development. Now let's discuss how you can offer it.  Professional development doesn't have to mean funding your employees' higher education (though it can, if you really want to impress). It can include conferences related to their field, classes related to their position at the local community college, or even a LinkedIn Learning subscription for your employees.
By allowing employees to better themselves further, you, as an employer, not only reap the rewards of their new skills, but also have happier and more engaged workers. You also have yet another benefit to use to catch the eye of top talent. Bottom line, by offering professional development as a benefit, you can gain, retain, and engage with talented employees.
Nexxt is a recruitment media company that uses today's most effective marketing tactics to reach the full spectrum of talent – from active to passive, and everything in between. Learn more about hiring with Nexxt.