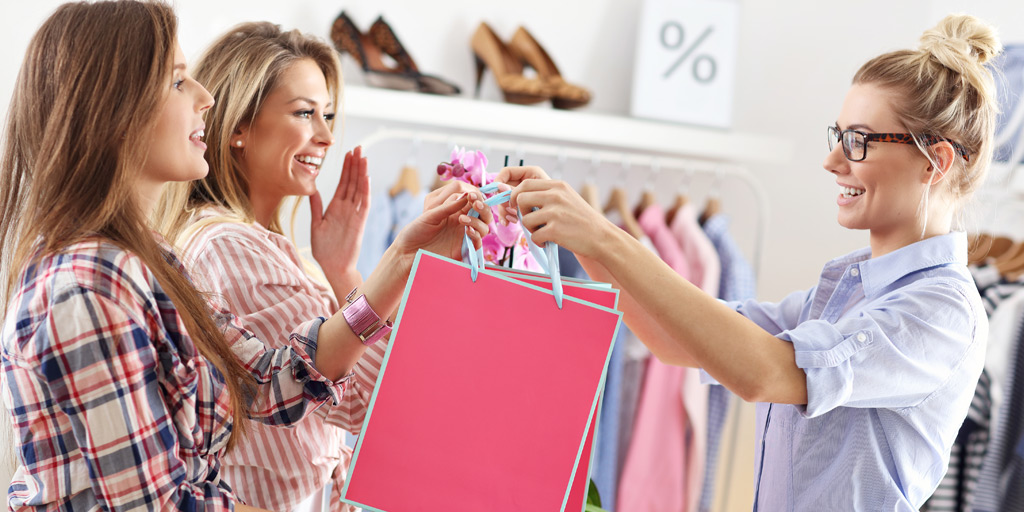 Geoffrey the Giraffe's gut-wrenching farewell photo in an empty Toys "R" Us store is the latest retail closure pulling at our heartstrings. With a variety of high profile stores calling it quits over the last few years, it's no surprise that Nexxt's recent survey of 1,100 retail workers shows that nearly 3 in 4 believe the traditional retail industry is dying. But do these feelings of doom and gloom from workers carry any weight? Or are they just exaggerated anxieties about a naturally evolving industry?
Below, we look into the top three perceptions retail workers have of their industry, separate fact from fiction, and determine what it means for the future of the retail store worker.
Myth #1: The traditional retail industry is dying.
A majority of retail workers surveyed by Nexxt believe that traditional retail is at death's doorstep, but when you take a closer look, it's clear these fears are being blown out of the water. If you want proof, just check out the lines at Best Buy on Black Friday. Instead, the retail industry is evolving based on technology and consumer preference. Thanks to the internet and smartphones, e-commerce retailers like Amazon are thriving and consumers are trading in department store shopping for experiential retail – storefronts that have cafes, theatres, AI tools and 3-D experiences. So yes, traditional retail is changing, but it's not going away for good. You can bet on that.
Verdict: Myth Busted
Myth #2: Online retailing is causing brick-and-mortar stores to close and that's bad.
When asked what the biggest change coming in retail will be, just under half (49%) said more brick-and-mortar stores will close due to competition from their online counterparts. Moreover, 60 percent of survey respondents feel that closing storefronts will have a negative impact on the industry by eliminating store-based jobs.
Everyone seems to have a story about their hometown malls closing, quelling fear in retail workers about what that means for them. While it's true that the shift from brick-and-mortar retail to ecommerce is causing some disruption in the overall retail industry, it's not necessarily a bad thing. According to Moody's Analytics, over the last 10 years, nonstore retailers and warehouses have added over 360,000 jobs, offsetting the 390,000 jobs lost in department stores. In the entire retail ecosystem, we've pretty much broken even on jobs.
The bottom line: yes traditional retail stores are closing, but these retail jobs are being replaced elsewhere in the industry.
Verdict: Myth (somewhat) Busted
Myth #3: Today, it's easier to get a job at a warehouse or distribution center, than a brick-and-mortar store.
With the booming success of ecommerce retailers, warehouses and distribution centers have opened across the country, and with them, a slew of job opportunities for retail workers! Sixty-four percent of retail workers surveyed by Nexxt believe there are more job opportunities in warehouses and distribution centers than retail stores – and they might be right. According to the Bureau of Labor Statistics, hand laborers and material movers jobs will experience a growth rate of 7 percent over the next decade, compared to 2 percent for traditional retail jobs.
Verdict: Myth Proven
What does it all mean?
Like many industries before it, technology and consumer preferences are evolving the retail space, moving the focus from brick-and-mortar stores to internet retailers. But despite retail workers' anxieties, traditional retail is not dying and jobs are still being created across the industry as a whole for those who want them.
So have no fear. The retailpocalypse is not here.
For more insight into the world of retail and warehouse workers, check out our latest whitepaper, What's in Store for Retail Workers? 
Nexxt is a recruitment media company that uses today's most effective marketing tactics to reach the full spectrum of talent – from active to passive, and everything in between. Learn more about hiring with Nexxt.