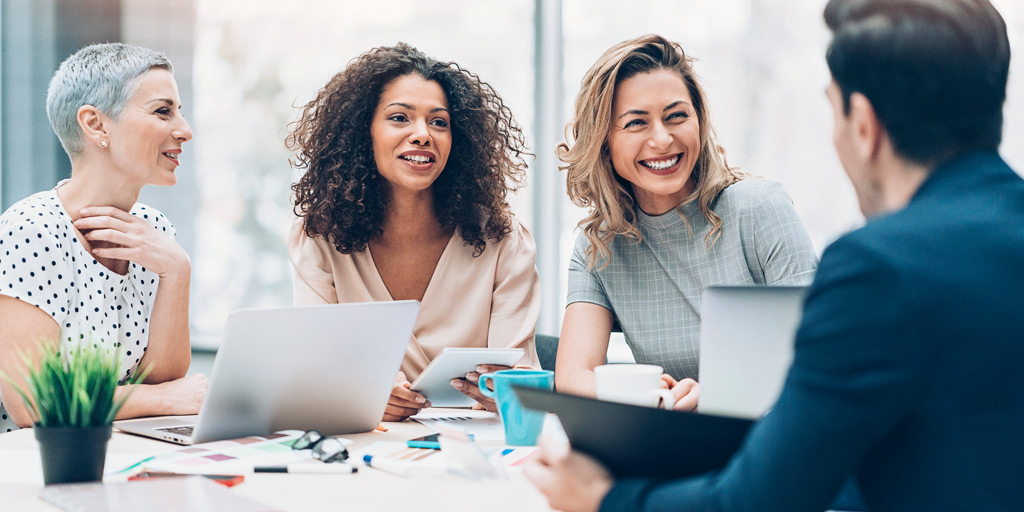 We spend half of our lives at the workplace, between tasks, teamwork, shared lunches, and brainstorming sessions, to meet expectations. That's why our work environment influences so much. Our performance, mood, and drive to work towards better results all depend on it. But, if we compare the labor market now to ones of the past, it's clear that the competition has shifted from the employees to employers. It used to be that candidates fought for the position at a prominent company, but with the increasingly low unemployment rate, companies are now finding themselves competing for talent and headhunting for better workers.
Let's imagine that as a good recruiter, you've done your job and the best fit is on board. That's all fine and dandy, however, the biggest concern for companies today is building a workplace that attracts top talent easily and, even better, scores a winning position in the labor market. It's safe to say that simply recruiting for vacant positions isn't enough anymore – especially if your company doesn't offer anything that would compel skilled workers to apply. Here are four tips on how you can transform your workplace to one that attracts top talent.
1. Build a Trusting and Friendly Corporate Culture
People want to work in a comfortable place where they feel needed, valued, and are treated well. That's why companies create such environments, where employees can flourish and become experts (if they are not yet) in their field. It's a well-known fact that sometimes top talent is lost because of a dysfunctional work environment and poor corporate culture. But, what exactly is corporate culture? It is a set of beliefs and values, traditions, and rituals that are built through time that dictate how workers interact with each other within the company. It's important that a company's corporate culture be positive in order to attract top talent.
2. Reputation First
It doesn't matter how good your company is, if job seekers find out that your reputation is not so hot, you're automatically steering away top talent. And, since we live in a highly developed digital world, the first thing candidates will do is Google your company to find all the information they can. They do this not only to prepare for the actual interview, but to also learn about the company culture. Make sure that your company is represented on Facebook and other professional networks and be sure to keep track of all the reviews left about your company.  Treat your reputation as something of high importance. After all, it helps candidates form their first impression of you.
3. Innovation and Development Matter
Today's market is flooded with job opportunities, making it easy for talented candidates to switch jobs every few months in order to move into a better position.  It's now the norm to stay at a job for a short period of time, sometimes as short as 3-6 months as opposed of the 10-year tenures of the past. In order to keep your workers, you need to challenge your workers. Put development on the table, such as courses to further workers' skillsets, to help them advance in their position and within your company.
Another crucial point here is to be innovative when doing business by having up-to-date technology in your office that improves the work environment for your employees (think fast computers or a Keurig).
4. Know Their World and Share Yours
It's not all about business but also about team building and sharing the same interests. The ultimate principles of long-lasting relationships are shared ideas and common interest. By engaging in team building activities, you help foster a positive and integrated environment throughout your company. You can have Friday parties or table games, even lunch or an afternoon game of kickball in order to bring everyone together for team building.
This post was written by Valerie Malecha. Valerie is one of the content managers for Spokeo – a people search platform helping users know more about the people in their lives through access to social media profiles, phone numbers, marital status, and more.

Nexxt is a recruitment media company that uses today's most effective marketing tactics to reach the full spectrum of talent – from active to passive, and everything in between. Learn more about hiring with Nexxt.